What Is The Difference Between Logistics And Transportation?
Mar 3
Transportation and logistics are two highly significant aspects of transportation and distribution services, however they are not the same. Logistics is the management of inbound and outbound transportation of products from the manufacturer to the end user. Transportation is the movement of things, and logistics is the management of inbound and outbound transportation of goods from the manufacturer to the end user. Although these phrases are frequently used interchangeably, they refer to two distinct aspects of the supply chain. Transportation and logistics are concerned with moving goods and services from one point to another. Although the terms logistics and transportation are sometimes used interchangeably, the differences are simple: logistics is concerned with the integration of storage, transportation, cataloging, handling, and packing of commodities, whereas transportation is concerned with the conveyance of goods. Transportation is the process of transporting goods from one area to another.
Logistics is the process of acquiring, manufacturing, and delivering resources and goods in the appropriate quality and quantity to a certain end customer. Logistics is the science of planning, organizing, and executing methods for storing and transporting products and services in the most efficient and effective way possible. To satisfy and fulfill customer demands, services and other information are transferred through logistical routes from the source point to the consumer.
Logistics differs from transportation services in terms of extra advantages and functions. Packaging, containerization, paperwork, and insurance, as well as storage, importing and exporting, laws, and freight damage, are all factors that logistics managers must consider. They also handle work and collaboration, claims, vendor and partner management, and risk reduction.
The following are some helpful hints for good logistics management:
The first step in completing a task is to plan well. Obtaining items, storing goods until delivery, and transporting things to end customers are all part of the planning process.
Automaton plays a critical part in boosting a transportation company's efficiency. The importance of automation in optimization cannot be overstated.
A transportation company's ability to value connections with the team is critical. The team is in charge of development. Logistics includes educating people and having a logistics manager with interpersonal skills, whether you're a delivery driver or a warehouse manager. Logistics necessitates a contingency plan and a dependable individual who can resolve problems and challenges.
Effective logistics management includes warehouse management. The sort of commodities you handle, as well as the logistics manager, influence warehouse operations.
Analysis, feedback, and measurement are all necessary components of a successful logistics network improvement. You must assess the results when a logistic manager implements new tactics in the system. Analyzation is crucial since it controls the industry's success or failure.
Implement cutting-edge technologies and novel techniques to transportation and distribution. Effective logistics management is always changing in order to increase operational efficiency, ensure customer happiness, and boost production.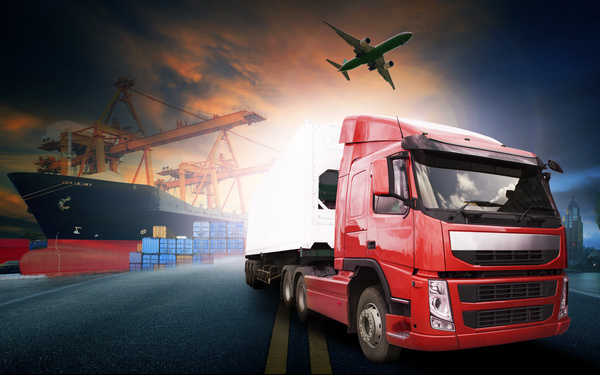 Services In Transportation
A transportation and distribution service's survival depends on efficient transportation. Efficient transportation, as well as cost-effective packaging that assures minimal investment and product safety, should be examined for the optimum delivery route.
Transportation services involve moving products, people, and animals from one point to another through train, road, air, sea, cable, space, or pipeline. Infrastructure, vehicles, and operations are the three categories in which transportation services are split. Communication and trade between the two parties are made possible through transportation.
The mode of transportation is an important factor while arranging the cargo procedure. You must establish the prices, the urgency with which the cargo must be delivered to the end user, the value of the items, as well as the size and weight of the commodities.
Road fear is one of the most prevalent and used ways of transportation, and Corlett Express deals with it. Because of the following factors, road transportation provides various advantages:
Cost-effectiveness
Delivery on time and on schedule
Service that is adaptable
Cargo and truck tracking and tracing
Complete door-to-door services are available.
One of the most cost-effective modes of goods and service transportation
New technologies have had a massive influence on revolutionizing both the transportation and logistics industries as they are found and refined. Technology has enabled real-time flow and resource monitoring, as well as transparency across numerous locations. Technology has enabled a smooth flow of operational data with key performance metrics, resulting in an industry that is more streamlined and structured.
Information and physical items must move efficiently and at lower prices in the increasingly competitive transportation and distribution service market. Customers are clamoring for better services, which only technology can deliver. The key between surviving and succeeding in transportation and distribution services is effective supply chain management and logistics. Immediate advantages may be observed in terms of decreased transportation costs and optimized deliveries as the supply chain management and logistics system improves.
Related Links:
What Is A Management System And How Does It Work?